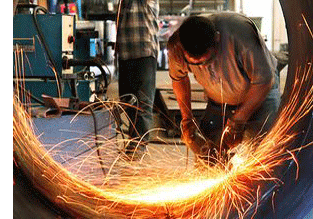 SARTA Engineering company was established as a young and dynamic organization , with strong experiences at food and beverage , agriculture , cattle dealing , building factory plants and construction materials areas.
SARTA to take up seriously , make projects and serve to the customers and investors with international quality systems .SARTA Provides result oriented projects , be assigned , foremost food and beverage and all of industrial areas , at investments , budgets , projects , pipeline , installation , construction , running , start up , employes trainings .
SARTA Serves to the investors and customers at beverage plants , olive oil factories , dairy products, spring water plants , souce and mayonnaise produce , canned food , fishmeal , fishfarms , cigarettte plants with projects and technical solutions.

OUR MISSION

Industrial areas of engagement, which is constantly evolving and improvements, quality and results-oriented issues in our country and abroad, the top-ranked commitments, working in accordance with laws and regulations, company structure, to give importance to protect and improving .Social values ​​our work, occupational health and safety laws and implementing regulations, cares for the environment göstermektir.Economic sense, our mission, our work to add value to the economy of our country.
OUR VISION
Industrial areas of engagement, customer focus and quality management systems with applications, constantly evolving , making improvements moving parallel to the change, the processes that govern the industry as a company as a brand is to take place.